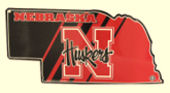 Nebraska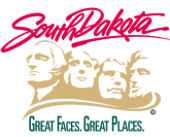 South Dakota

Get Quote


Join the NRA

Hunt Booking Procedure:

Note: your hunt is not considered booked until a deposit is received.

Contact us form to book your hunting adventure.

Terms of payment:

A 25% non-refundable deposit of hunt price is due at time of booking with or without a signed contract.
Additional 25% non-refundable payment is due 90 days after booking. If time doesn't allow for this then 50% non-refundable deposit is due then.


If a hunt is booked within 60 days of a hunt start date. Hunt cost will need to be paid in full.

Once deposit is received, a receipt for deposit and required hunt agreement paperwork will be sent to you that will need to be filled out and returned.

Remaining balance of hunt cost will be paid 60 days prior to hunt. If balance is not received by due date. A $250 late penalty fee will be added to the balance. If payment issues are not resolved. "We reserve the right to cancel your hunt and keep all money paid".


If you cancel less than 60 days before the start of your hunt and/or you have to leave no refund will be made at all. It is expected and we have clearly stated to you that you need to buy Travel Insurance for your hunt to cover these types of life issues. This is YOUR responsibility to protect your trip investments!

Method of Payment:
We accept Personal checks, Cash, Cashier's checks, or Money orders for deposits and payments. We don't accept Credit Cards.




Travel Insurance:
Hunting out of state is expensive, with life being unpredictable, and the unexpected does happen to everyone, and for this reason D&E Outfitters recommends to you that it is a must to buy Travel Guard's Sportsman's Travel Protection Plan Insurance. You need to make sure it includes cancellation coverage.

The Sportsman Travel Protection Plan is one of Travel Guard's most customized packages, and is ideal for traveling hunters. This is your responsibility to ensure you, and your hunting investment are covered, and protected.


To Book your hunting adventure call D&E Outfitters at 719-591-8934 or use our Contact us form


Thank you for visiting

Contact us form to book your hunt.

"Come a Stranger and leave a Friend"




---
All Text and Images Copyright D & E Outfitters © 2004